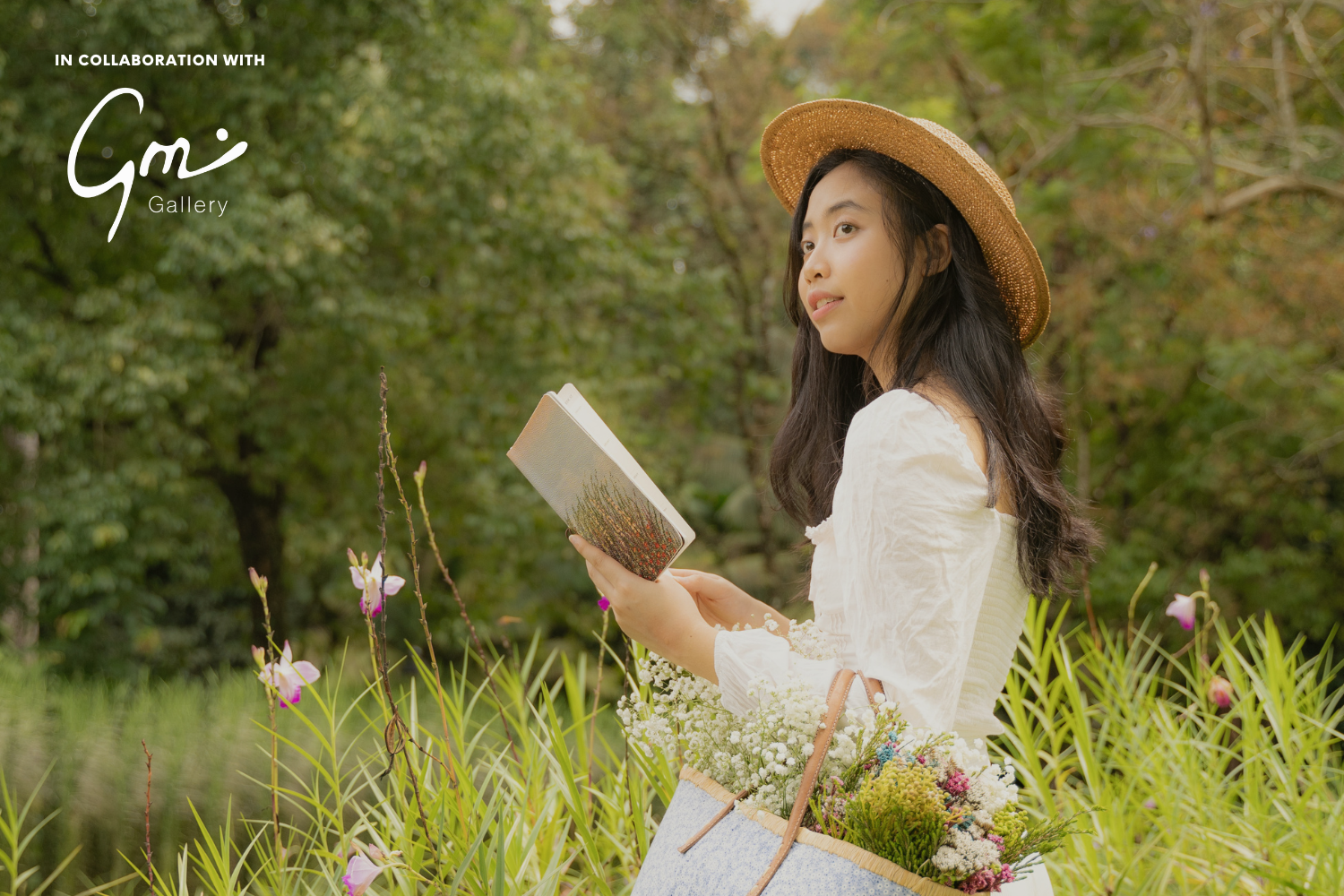 Welcome to Garden for Your Mind (GFYM), a collaborative initiative between Revel and GML Gallery, where we lovingly embrace the transformative power of gratitude and self-care.
In this heart-centered collection, we intertwine the art of gardening with the nurturing of your mind and emotional well-being. With mindfulness of nature, psychology, and ancient rituals, we offer you a journey of self-reflection, growth, and inner peace.
Step into the world of GFYM and discover our 2024 Gratitude Planner— a space where you can cultivate gratitude, nurture dreams, and celebrate the beauty in life's little moments. Join us here, where your garden of the mind finds solace, and your spirit takes flight. Love, Ann & May Li
OUR APPROACH
A mindful methodology that nurtures your inner garden and cultivates well-being.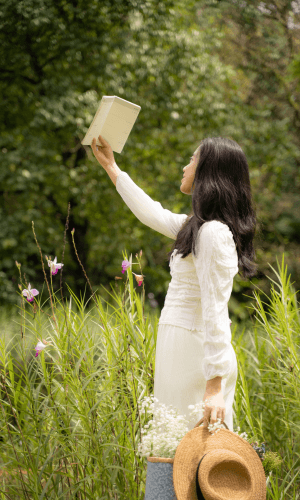 Planning and Preparation Begin by envisioning your mind garden and determining its purpose. Consider factors such as your goals, values, and areas of personal growth. Plan the structure of your mental space, select the thoughts and beliefs you want to cultivate, and prepare your mindset by removing limiting beliefs and nurturing self-compassion.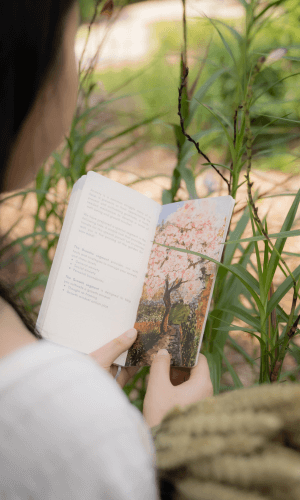 Planting Once the planning and preparation are complete, it's time to sow the seeds of positive thoughts and emotions into your mind garden. Adopt empowering beliefs, practice gratitude, and cultivate self-care habits. Follow proper techniques for self-reflection and self-expression, giving yourself space to grow and bloom.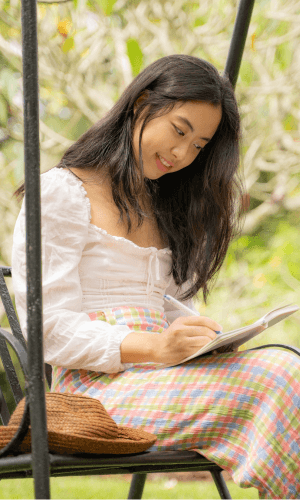 Nurturing and Care As your mind garden grows, it requires regular nurturing and care. This involves watering it with self-compassion and self-care, providing it with the nourishment of positive affirmations and constructive thoughts. Protect it from negativity and self-doubt, and regularly weed out limiting beliefs and unhelpful patterns of thinking.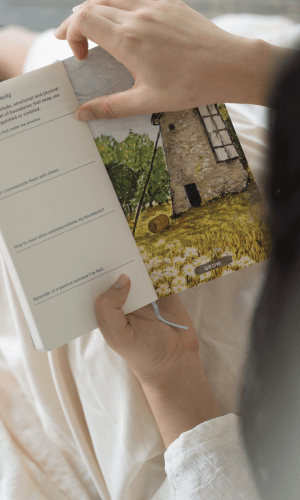 Harvesting and Enjoyment The ultimate reward of gardening your mind is the harvest of personal growth and well-being. As you nurture your thoughts and emotions, you'll witness the fruits of your efforts. Take joy in the positive changes, newfound self-awareness, and inner strength that emerge from your mental garden.
1 / 2024 GRATITUDE PLANNER
Your portable companion for navigating both difficult and delightful days.
A transformative tool designed to nurture your mind, cultivate positivity, and sow the seeds of personal growth. Embrace the power of positive psychology and ancient gratitude rituals to unlock your full potential.
You'll embark on a journey of resilience, renewal, and meaningful connections.
🌸 Personal Crisis Plan: Proactively manage your mental well-being by preparing a personal crisis plan that includes coping strategies and resources.
🍃 Growth Mindset Plan: Embrace a growth mindset with reflections on lessons learned and strategies to overcome self-doubt.
🍂 Personal Boundaries Plan: Strengthen your emotional and physical well-being with a plan for maintaining healthy boundaries.
🌞 Overcoming Social Anxiety Plan: Tackle social anxiety by identifying triggers, coping skills, and positive social experiences.
💡 Thought Reframing & Positive Thinking: Conquer negative thoughts with healthier replacements, nurturing a positive mindset.
📖 Guided Reflections: Engage in monthly reflections inspired by the traditional methods of self-reflection. 
🌱 Daily Gratitude Practice: Cultivate gratitude by jotting down specific things you are grateful for each day. Experience the transformative impact of daily appreciation.
🌼 Intention Setting: Set daily intentions and goals to foster a mindful approach to your actions and interactions with others.
Pretty Portable: 
12.5 x 20 centimetres

350 grammes
Really Resourceful:
Monthly overview

Weekly overview

Daily, dated entry

Personal Boundaries

Thought Re-framing

Overcome Social Anxiety

Personal Crisis Plan

Growth Mindset Plan
Details, Details:
Rounded page-corners

Fully coloured pages

Textured, vegan leather softcover

Ribbon page-markers

Round band

90gsm cream paper

144 pages
Raffles Hotel   /   Merci Marcel   /   Furama Hotel   /  TAKASHIMAYA
Design Orchard   /   Gardens by the Bay   /   Crane Living
2 / GRATITUDE SESSIONS
Nurture a culture of growth and gratitude in your organization.
Wisdom of gardening rituals and cutting-edge research of positive psychology.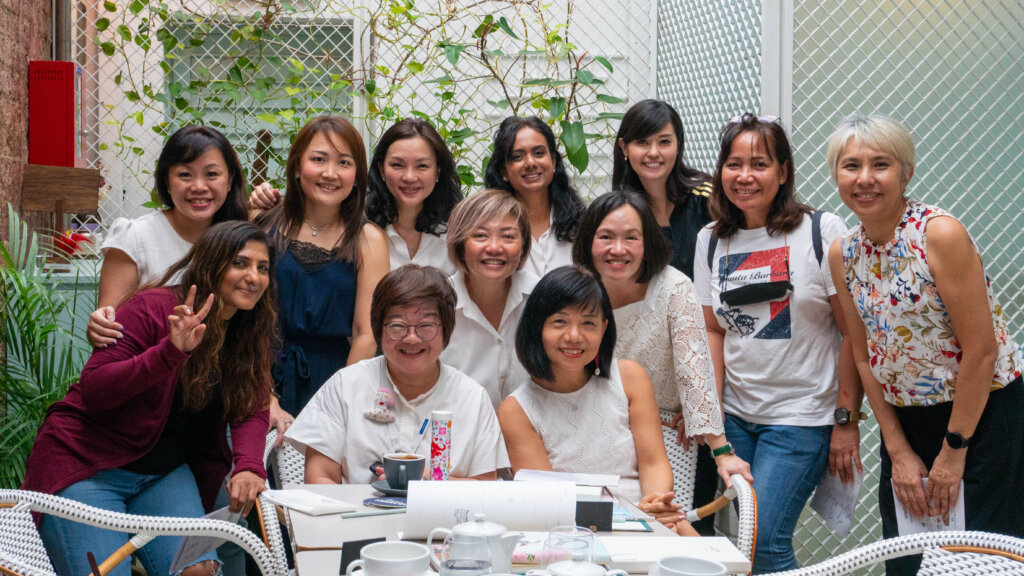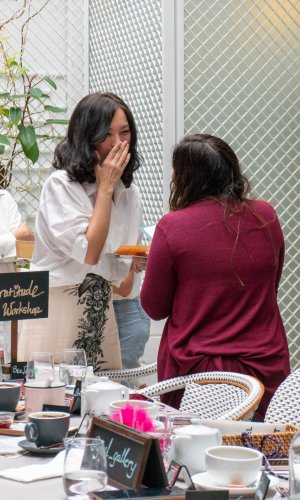 Increased self-awareness. Reflection prompts in the planner encourage users to be more self-aware and mindful of their experiences and emotions.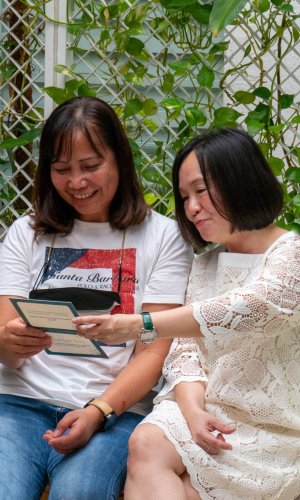 Enhanced productivity. By setting monthly goals and reflecting on progress, users can improve their productivity and stay motivated.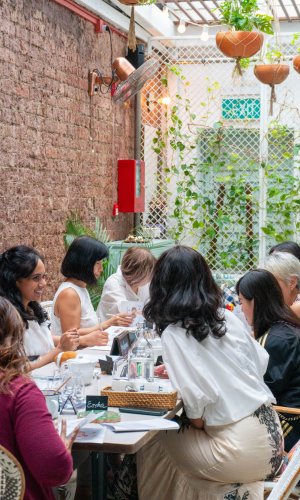 Increased happiness. The planner leads its user to focus on the positive and finding gratitude in everyday experiences which can lead to increased happiness and contentment.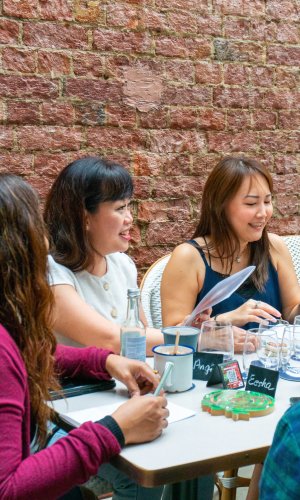 Improved mental wellbeing. By cultivating a daily practice of gratitude and mindfulness, users can improve their mental wellbeing and reduce stress and anxiety.
2023 HOSTS & COLLABORATIONS
East Coast Commune   /   Merci Marcel   /   Melissa Shoes
3 / UPCOMING EVENTS
Garden-inspired wellness events that delight your mind, body and soul.
PSA-01 BOULDER CARNIVAL
Date: 25 August 2023
Location: Esplanade Mall, 8 Raffles Ave, #02-29, Singapore 039802
Register via Project Send
BOUTIQUE FAIRS
Dates: 17, 18, 19 November 2023
Location: F1 Pit Building, 1 Republic Blvd, Singapore 038975
Register via Boutique Fairs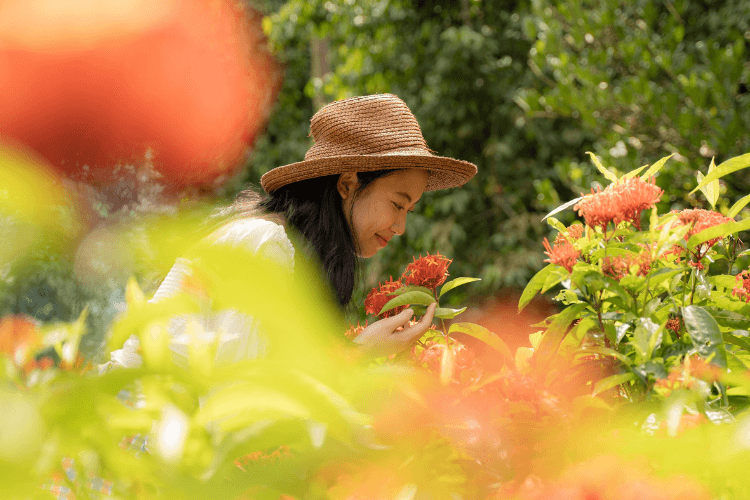 Subscribe to our 22-week series of emails filled with wisdom and tender care for nurturing your mind. Allow the delicate seeds of positivity and gratitude to bloom within you as you embark on this transformative experience.